BYAROZAVIK – Organic Birch Water
BYAROZAVIK
Organic Birch Water From Wild Harvests
The original taste of birch water
freshly tapped from the birch tree

not from concentrate

not diluted

only 15 kcal / 100 ml

high manganese levels
* 1.1 mg manganese per 100ml, that's 55% of the recommended average daily amount (Nutrient Reference Value)
Ingredients: Birch water (97,3%)*, cane sugar*, acidifier: citric acid.
*from organic agriculture
Contains 2.7 g organic cane sugar and 0.8 g naturally occurring sugar (per 100 ml).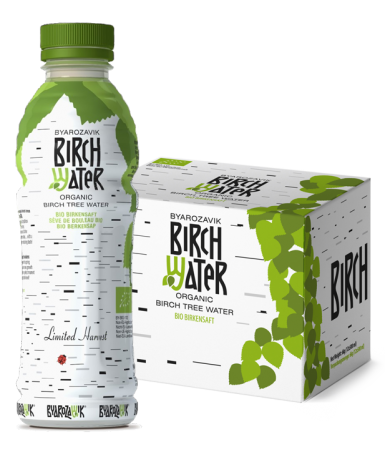 Since 2012, the experts behind Byarozavik Organic Birch Water select mature trees in the pristine forests of northern Belarus – and carefully capture this great gift of nature for all of us to enjoy! The freshly tapped sap is carefully pasteurised and filled into unique 500 ml bottles within only 24 hours.