NECTA Organic Mable Water
NECTA – Organic Maple Water
100% pure maple water tapped from the tree
BUY NOW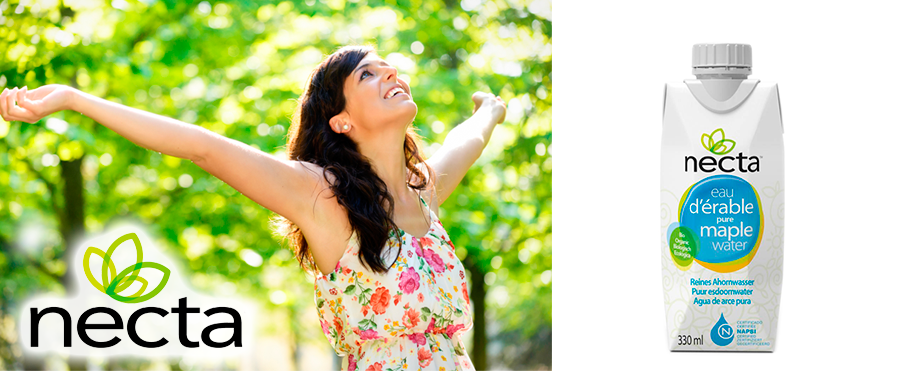 Enjoy the basis from which maple syrup is made – in its natural form!
Maple Water is traditionally processed into maple water. You can also drink it in its natural form, just like Birch Water – which has been enjoyed for generations in Northern and Eastern Europe.
Native Americans harvested maple water long ago, drinking the sap fresh and producing maple syrup. In recent years, maple water is being offered as a natural beverage in North America – and now also in Europe.
Maple Water is very popular in Canada as a refreshing natural drink that is ideal for rehydrating the body during and after sports.
Organic Maple Water – nothing added

Not from concentrate

From wild harvests in Canada

Only 10 kcal per 100ml

Highest quality guaranteed by NAPSI certification


Our trade with organic products is certified by AT-BIO-301